Thanks for considering our cats! If you're interested in adopting, please download an Adoption Application and return completed application either in person or by email to nelia@kittcrusaders.org.
Come Meet Us!
adoption events every Sunday (weather permitting)
12-4pm
100 N Larchmont Blvd, Los Angeles CA 90004
Click left or right for videos of some of our adoptable kitties:
Incorrect slider name. Please make sure to use a valid slider slug.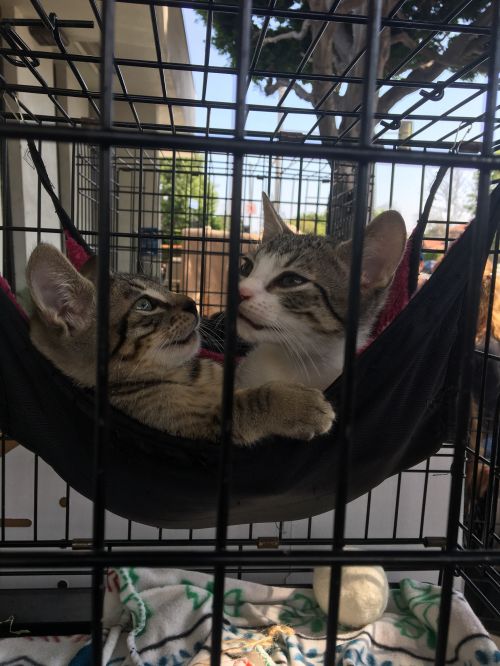 Domestic Short Hair, Tabby
Spayed/Neutered
Up-to-date with routine shots
Fred and Ricky are absolutely adorable entertaining little dudes! They love to play, they love to snuggle, and they give kisses! They came to us at three days old and were bottle-fed and adored from that day on. They are both super smart and love people. Adopt them together and never have a dull moment again!
Baby, Male, Medium